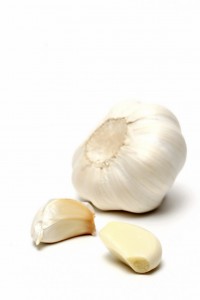 Once again, the evidence is overwhelming that Mother Nature has provided us with everything we need to live long, healthy, productive lives. This time, the solution is an old standby that has some brand new, impressive research behind it for reining in high blood pressure.
I'm talking about garlic.
Researchers analyzed the results of 17 different clinical trials on garlic. They found garlic supplements can reduce systolic and diastolic blood pressure by an average of 3.75 mmHg and 3.39 mmHg, respectively. And the benefits were most significant for people already struggling with high blood pressure (hypertension).
While these numbers may seem small, don't forget that even modest reductions go a long way in decreasing stroke risk and other complications caused by high blood pressure.
The 17 trials included supplements formulated with garlic powder, aged garlic extract, and garlic oil. And doses ranged from 300 mg per day to 900 mg per day.
Despite all the research, experts still aren't sure exactly how garlic works. But we do know that garlic's main active ingredient, called allicin, has strong antioxidant activity, allowing it to counter the detrimental effects of oxidative stress. And, as I've told you many times before, oxidative stress is a primary cause of many diseases, including heart disease and multiple cancers.
This new analysis adds to the already-extensive body of science supporting the cardiovascular benefits of garlic. Another recent study, published in the Journal of the Science of Food and Agriculture, concluded that garlic may also reduce cholesterol and triglyceride levels. Researchers from Shandong University reported that, compared with placebo groups, garlic consumption promoted a 5.4-percent reduction in cholesterol levels and a 6.5-percent reduction in triglyceride levels.
And perhaps the best part about all these benefits? They couldn't be easier to get.
It's as simple as stocking up on a few fresh cloves of garlic whenever you hit the grocery store or farmer's market, and cooking with it whenever you can. Mince it up and toss it into salad dressing and salsa. Add it to steamed vegetables or anything you saute. Or, if you can take it, go ahead and just chew a clove raw.  The health benefits are worth a case of garlic breath.
Garlic supplements are also widely available. And previous research has shown that around 500 mg per day of aged garlic extract has the most significant impact on blood pressure.
Source:
"Effects of Garlic on Blood Pressure: A Meta-Analysis. Journal of Clinical Hypertension. Published online ahead of print." Journal of Clinical Hypertension, epub ahead of print 1/5/15