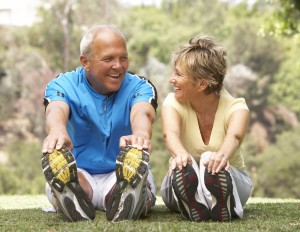 I have quite a few patients with fibromyalgia. In fact, the first patient I saw this morning suffers from this condition. And it's notoriously hard to tackle. So I'm always excited anytime I come across a story that gives hope for some much-needed relief.
Which is exactly what the latest research offers. Dr. Winfried Hauser presented his findings recently at the European League Against Rheumatism Congress 2014. And he concluded that fibromyalgia patients should receive individualized treatment that includes drug-free approaches.
Why? Because, according to Dr. Hauser, they're more effective than pharmacological "treatment."
In fact, when researchers asked patients for a "top 10" list of the most beneficial fibromyalgia therapies, drugs didn't even make the cut.
But when they were asked to list the "top 10" most harmful therapies? Well, this list only featured drugs.
Obviously, fibromyalgia sufferers know drugs don't work. So when will doctors learn?
Just to put this in perspective, the patient I saw this morning was on four different medications for her fibromyalgia when I met her. But today, after three months of intense nutritional interventions and supplementation—not to mention stopping all four of those drugs—she is a new woman.
However, there was one therapy I prescribed that she initially resisted. She said she was too tired for it. But I insisted anyway. And looking back, I think it was the very thing that made the most significant difference in her fibromyalgia.
I'm talking about exercise.
I insisted that she start an exercise regimen. And the new study I told you about above proved the wisdom of that prescription.
According to Dr. Hauser's presentation, after a review of the literature, researchers found that aerobic exercise is the most powerful weapon against fibromyalgia. And, as you're well aware by now, the benefits of exercise last for years. Whereas drugs only "work" while you're taking them. (If they work at all, that is.)
Of course, when I recommended this "treatment" to my patient (and others suffering from fibromyalgia), I wasn't doing it because I had read about it in a journal. I was doing it because I knew it would help transform a sick patient back into a well person. And, as always, it worked like a charm.
Source:
European League Against Rheumatism (EULAR) Congress 2013: Abstract SP0061. Presented June 13, 2014.
Aerobic Exercise 'Most Effective Weapon' for Fibromyalgia. Medscape. Jun 19, 2014.