The A-List Diet: Lose up to 15 Pounds and Look and Feel Younger in Just 2 Weeks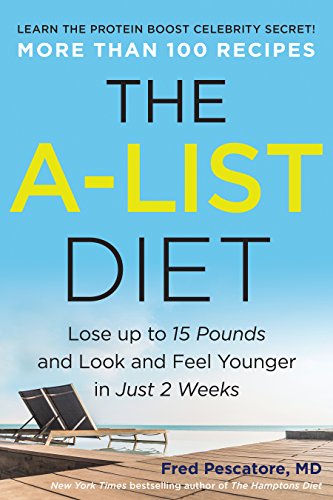 From red carpet premieres to TV interviews to unexpected paparazzi encounters, celebrities are always feeling the pressure to look their absolute best. So when it comes to slimming down, they want fabulous results now. Dr. Fred Pescatore, author of the New York Times bestseller The Hamptons Diet, is sharing—for the first time—the secret diet he uses with his A-list clientele to achieve maximum results for losing weight and getting healthy. You can drop up to 15 pounds in as little as two weeks—while enjoying delicious and satisfying food!
With a unique dieting innovation,90 delicious recipes, and easy-to-follow meal plans, The A-List Diet goes beyond Atkins, beyond The Whole 30, beyond Eat Fat, Get Thin, and way beyond Paleo. By combining the benefits of protein boosting, protein rotation, inflammation busting, and acid-reducing alkalization, this diet maximizes your ability to drop weight. Grounded in the latest cutting-edge science, this foolproof approach to eating healthy will make your body feel good on the inside, which makes you look younger, slimmer, and better than ever—the natural way. The A-List Diet removes the common barriers to losing weight and gives you all the tools you will need for success—and optimal long-term health.
In The A-List Diet, there is no counting points, no obsessing over the scale, and no gimmicks. Just smart swaps, simple solutions, and a fresh new look at everyday choices. Dr. Pescatore helps you identify what type of dieter you are so you can customize his strategies to work best for you, so this is truly your diet secret.
Filled with testimonials from Dr. Pescatore's celebrity patients, The A-List Diet is your ultimate guide to losing weight with healthy strategies and quick results. Get red carpet ready with the fabulous new you!

---
Thin for Good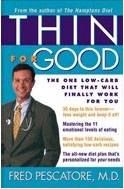 A revolutionary personalized program for lifelong thinness. Taking low-carb diets to the next level, Thin for Good combines clinically tested, up-to-the-minute nutritional advice with an added bonus: a revolutionary mind-body program designed to eliminate your cravings. Leading you through the eleven emotional levels of eating, Dr. Pescatore shares his unique solutions to the psychological roadblocks we all face when trying to lose weight.
The result is a thirty-day plan–filled with affirmations, self-evaluations, and exercises–that will get you on the road to lifelong thinness. Customized for your sex and stage of life, filled with delicious recipes and meal plans, Thin for Good gives you the fuel you need for your lifestyle. Get thin for good–now and forever.
Testimonials:
"Thin For Good offers an innovative approach to losing weight and keeping it off safely and effectively. Dr. Fred Pescatore not only provides excellent information on what to eat, he also sheds insight on the emotional aspects of eating that can sabotage even the best weight-loss efforts unless you understand them. The recipes are terrific, even if you're not dieting!" –Carol Colman, New York Times bestselling coauthor of The Antioxidant Miracle, Shed 10 Years in 10 Weeks, and Stop Depression Now
"Dr. Fred Pescatore unravels the complex emotions intertwined with losing weight, eating right, and feeling and looking better–and has come up with a sensible weight-loss plan that successfully deals with both diet and the mixed feelings so many of us have about our appearances." –Jack Challem, The Nutrition Reporter and coauthor of Syndrome X

---
The Hamptons Diet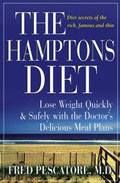 There are eight reasons why the Hamptons Diet is your best choice to lose weight effectively.
The Hamptons Diet is a long-term wellness approach to eating that can be used as effectively as the Atkins or South Beach Diets for weight loss, but represents a uniquely better approach to long-term health and well-being.
The Hamptons Diet takes the best of the Mediterranean Diet and the best of controlled carbohydrate eating and puts them together in the context of whole foods (organic whenever possible), minimally processed, nothing artificial, and with minimal use of sugar alcohols.
The Hamptons Diet is the most up to date of any healthy eating program with regard to the fat fraction, focusing not only on monounsaturates as the predominant fat source, but also looking at the balance and source of omega 3 and omega 6 fats in the diet.
New research further confirms the anti-inflammatory benefits of a Mediterranean diet that is at the core of but not the only unique aspect of The Hamptons Diet. (SOURCE: Journal of the American College of Cardiology, July 7, 2004)
There's no doubt you can lose weight on any diet plan that you are able to stick to, but many times the weight comes right back when the diet ends. The Hamptons diet incorporates long-term health and well-being into its plan so you don't ever feel like you are on a diet. Rather, you feel your health and energy improve as you the weight falls off, and you stay slim and trim for life.

---
The Allergy and Asthma Cure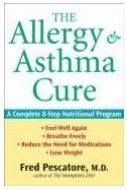 Every year, 75 million people in the United States have to get rid of a pet, stay indoors, or feel miserable for an entire season because of their allergies, or because they suffer from asthma, a chronic and life-threatening condition. Is there a cure? Modern medicine says no but according to Dr. Pescatore, by combining a unique nutritional approach with a complementary medical program that integrates both traditional treatments with alternative medicine, you can liberate yourself from the inhalers, antihistamines, steroids, and other medications that have controlled your life.

---
Feed Your Kids Well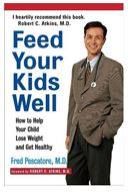 Today, one-third of North American children and teenagers are overweight. And despite decades of medical and scientific breakthroughs, the percentage of children with health problems today is the highest in history. Feed Your Kids Well will be a revelation for millions of worried parents. Dr. Fred Pescatore, who was overweight and asthmatic as a child, brings an empathetic and hopeful tone to this groundbreaking guide to achieving optimum nutrition, ideal health, and self-confidence.

---
Boost Your Health with Bacteria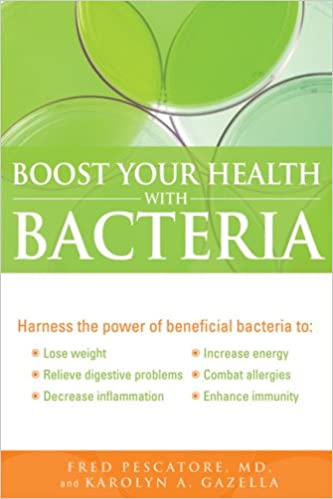 Discussing the important distinction between good and bad bacteria, this book presents compelling evidence why bacterial balance is the key to optimal health and provides practical, cutting-edge information for disease prevention. From boosting immunity and balancing blood-sugar levels to helping with weight loss, good bacteria influences every system in the human body, and this guide reveals their broad health impacts and how to use friendly microorganisms to foster vitality, wellness, and healthy aging.

---