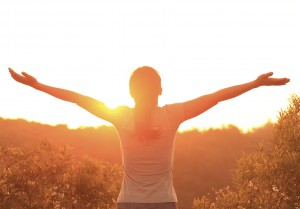 Vitamin B is so often taken for granted, but this oldie but goodie is worth revisiting often because of its massive list of benefits.
I've long talked about those benefits of vitamin B on so many aspects of health (most notably, for lowering levels of homocysteine, a known risk factor for stroke and heart disease). I even gave B-complex vitamins pride of place on my 2015 Desert Island Supplement List. (subscribers can access this comprehensive list simply by logging in; if you're not already a paid subscriber, you can sign up here).
Now, a new study reveals yet another benefit.
In the study, researchers showed that vitamin B3 (also known as nicotinamide) has been shown to reduce significantly the risk of developing further skin cancers in patients who have already been diagnosed with non-melanoma skin cancer. And in a cheap 500 mg-twice-per day dose. This is important to me, not only because skin cancers are becoming increasingly common, but because I, too, was diagnosed with one of these cancers one year ago.
Considering that non-melanoma skin cancer is the most common cancer worldwide, this can have a significant impact on not just lives, but on healthcare costs, as well.
This study was done in Australia where they have a large incidence of skin cancer due to their climate (there, it is four times more common than any other cancer, and it affects more than half the population during their lifetime).
The results are impressive and showed that patients who took nicotinamide 500 mg twice daily for 1 year showed a 23 percent reduction in new diagnoses of non-melanoma skin cancer, compared with those who took placebo.
That's significant, since in the U.S., about 5 million people each year are diagnosed with non-melanoma skin cancer.
The benefit from nicotinamide started to be seen at 3 months, and that benefit wore off fast when patients stopped taking the vitamin.
The researchers noted that nicotinamide offered this cancer protection by working in two ways: helping repair DNA in skin cells damaged by sunlight, and preventing the immune suppression effect that ultraviolet light has on the skin.
It is still unknown as to whether B3 can prevent skin cancers in those who were never diagnosed with one, but I know I am going to start recommending this simple supplement to even more people than I already am. Which is a lot.
Oh, and this isn't to say that we still shouldn't be using other sunblock–just use ones that aren't loaded with toxic chemicals, as those can seriously mess with your endocrine system. Opt for a product with organic or natural ingredients (as I've noted before, some of my personal favorites are sunscreens by Lavera, Aubrey, Earth's Best, and Soleo). Look for ones that contain natural botanicals such as licorice, curcumin, aloin, ginsenoside, or epicatechin–all of these naturally protect against UV damage.
Source:
"Vitamin B Derivative Reduces Risk for Further Skin Cancer." Medscape Medical News, May 13, 2015 http://www.medscape.com/viewarticle/844613
American Society of Clinical Oncology (ASCO) 2015 Annual Meeting: Abstract 9000. To be presented May 30, 2015.
Damage in the dark: UV rays can harm your skin even after you've come in from the sun