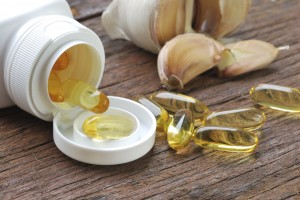 I've long touted the benefits of garlic extract, for everything from lowering your blood pressure to reducing the risk of lung cancer.
Now, new research shows that garlic extract may be effective against multi-drug-resistant bacteria strains associated with urinary tract infections (UTIs). This is clearly a big deal, as urinary tract infection is the second most common infectious disease worldwide; about 150 million people are diagnosed each year with UTIs, at a total treatment cost in the billions of dollars.
In the study, researchers at the Birla Institute of Technology and Sciences in India found that 56 percent of 166 bacteria strains isolated from the urine of people with UTI showed a high degree of resistance to antibiotics. But aqueouss shown to inhibit the growth of 82 percent of those drug-resistant bacteria.
This is significant, especially as antibiotic resistance becomes more and more popular. I've written about this out-of-control issue before. Thanks to rampant overprescription of antibiotics by lazy docs. Even when they're warranted, the side effects of these drugs often far outweigh the benefits.
My recommendation is 500 mg of garlic extract a day, in pill form. And don't forget to cook with the stuff (and I'm not just saying that because I'm Italian). Looking for some recipe ideas? There are plenty on my site that incorporate garlic: from warm frisee salad with pine nuts and pomegranates to roasted eggplant dip to an entrée of lamb and vegetables.
Source:
Universiti Putra Malaysia (UPM). "Using garlic to combat antimicrobial resistant urinary tract infections." ScienceDaily. ScienceDaily, 10 July 2015. <www.sciencedaily.com/releases/2015/07/150710101332.htm>.
http://www.pertanika.upm.edu.my/Pertanika%20PAPERS/JTAS%20Vol.%2038%20(2)%20May.%202015/09%20Page%20271-278%20(JTAS%200616-2014).pdf